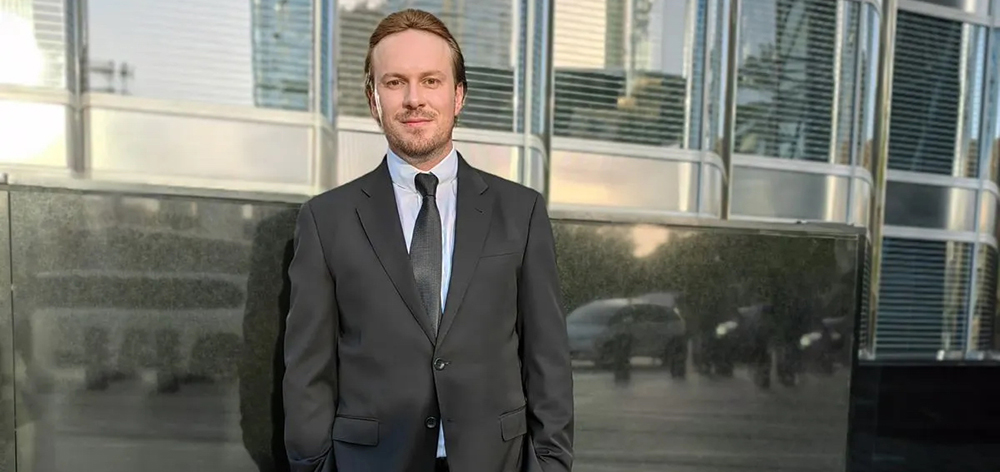 iSwiss challenges the Swiss banking sector
The traditional user always looks for a bank near them when it comes to depositing their lifetime savings because they don't trust online fintech, but the fintech industry has reached safer capital requirements than offline banking. For example, Italy's largest bank, San Paolo Intesa, has a market capitalization of €29 billion while fintech Revolut has one of €33 billion. Just to mention that Revolut was founded just seven years ago by a 25-year-old student.
What changes are happening in the financial market and how can the end user benefit? We ask for Mr. Aleo Christopher, CEO and Founder of iSwiss, a Swiss depository company.
Aleo, 36, was born in Switzerland and worked as a manager in London and Bulgarian financial firms, before founding Lugano-based iSwiss, a depository firm active in the Fintech and DeFi sector. iSwiss, says Aleo, was born from the idea of ​​making banking easy, cheap, popular and combined with the reliability of a solid Swiss company. Opening a current account must be simple and immediate and the relationship with the customer must be personalized. One of the faults of fintech – continues Aleo – is the excessive depersonalization of online services. The customer may have his account blocked because the algorithms judged the operation carried out to be "suspicious", then is directed to automatic bots. Talking to human beings in fintech is a mirage and represents the biggest limitation compared to the traditional banking system. iSwiss is about human relationships and therefore, as I like to call it, human financial technology.
What is the impact of cryptocurrencies on the financial sector?
We live in a historic moment of change – says Aleo – in which a perfect storm, the fusion of fintech and cryptocurrencies – is changing the financial system before our eyes, shaping it for the next half-century.
Just think that banks, to make international transfers, still use the RING system designed in 1970 and that Visa and Mastercard apply profit margins of 80% on each commission. The position of rents is over but the traditional financial system is struggling to notice it, it acts as if nothing had happened. The alternative they are trying is to demonize cryptocurrencies fearing the risks of money laundering without saying that the currency most used by criminals is the US dollar.
And so, even now, Visa and Mastercard, continue to apply an 80% markup on each commission as banks continue to close on Friday afternoons, blocking all financial transactions until the following Monday and claiming that it is normal to wait five days for an international bank transfer.
Cryptocurrencies represent the main challenge of the traditional banking system. An independent, immediate, irrevocable and low-cost financial transaction system means pushing traditional transaction systems to change as well.
How does iSwiss modify transactions?
iSwiss is among the first fintechs to integrate euro and Swiss franc wallets with cryptocurrencies. In partnership with ShareCoin, a stock exchange, we have developed a system of free and immediate transactions in cryptocurrencies which, in this way, can be used, between our customers, also as a means of payment. On the other hand – continues Aleo – we offer our customers credit cards with which they can pay in cryptocurrency. We are also working on the development of specific services for merchants.
The world is changing, financial services must also keep pace. iSwiss is a key player in the transformation of Swiss financial services because changes, according to Aleo, must always be in favor of users.