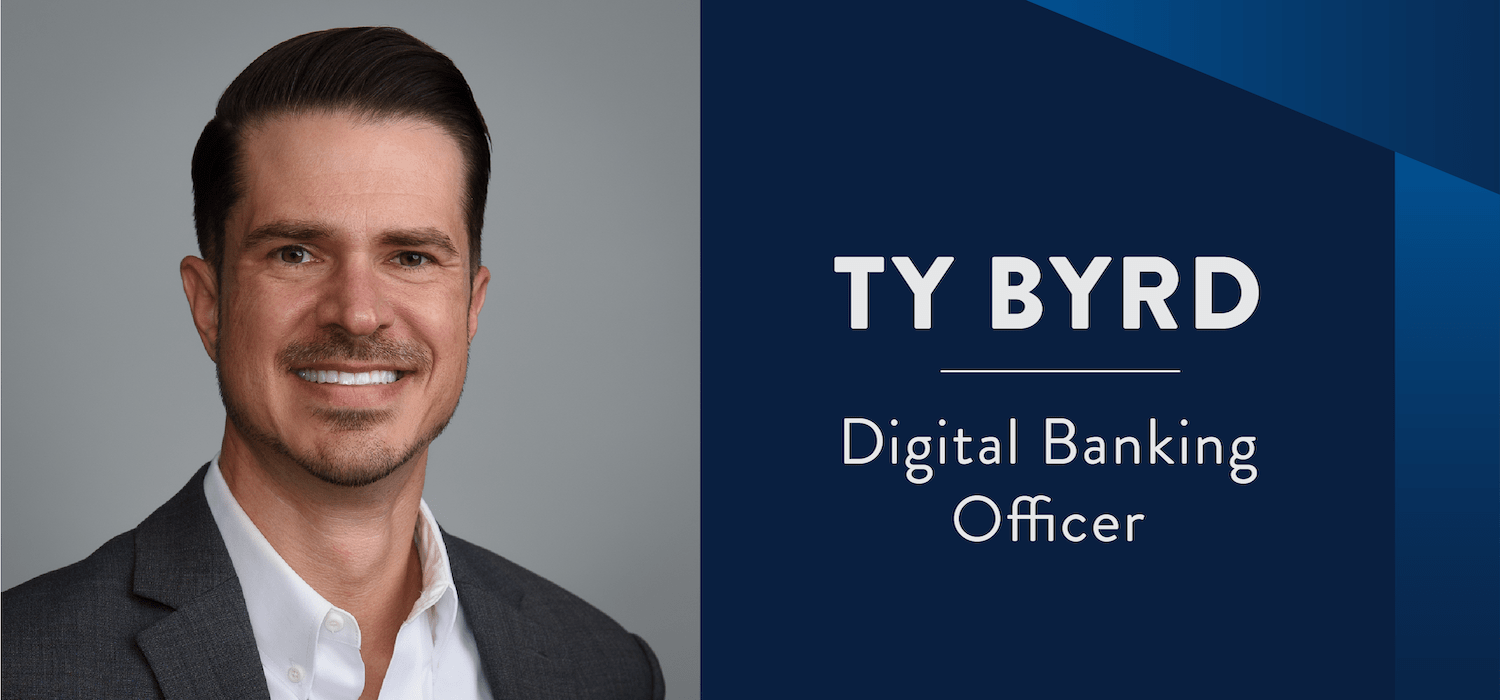 Keystone Bank welcomes new VP Digital Banking
AUSTIN, Texas—
Keystone Bank, one of Central Texas' fastest growing banks, is thrilled to announce the hiring of Ty Byrd as Vice President, Digital Banking. Byrd will lead the development of Keystone's digital banking services, helping to advance its goal of becoming an industry leader in the digital space.
Byrd brings to his new position more than 15 years of banking industry experience, including residential real estate lending, small business lending, treasury sales and branch management. However, it was his talent for leading successful digital banking initiatives that made him an exceptional candidate for the Keystone team. He most recently served as Director of Digital Banking Operations for Texas Capital Bank, where he developed their digital products and services.
At Keystone, Byrd will focus on advancing the bank's comprehensive digital banking solutions, which go hand in hand with the exceptional relationship-based community banking services that Keystone is known for. Consumers today expect to be able to access online services for all their needs, and banking services are no exception. Robust digital banking capabilities allow Keystone to streamline the entire online customer experience, from start to finish, promoting greater accessibility and ease of use.
"I was attracted to Keystone Bank's unique position as a young, fast-growing company, as well as the opportunity to develop a complete end-to-end digital banking model," says Byrd, who will also expand the portfolio of Keystone's fintech partnerships as it builds the digital platform.
"We are thrilled to add Ty to our growing team, which includes some of the best talent in Austin and the industry, period," added Jeff Wilkinson, Keystone President and CEO.
Byrd will also lead the improvement of services for Keystone's core customer base of entrepreneurs in the Austin community. From processing customer payments and payroll to paying vendors, Keystone makes it easier for local entrepreneurs to improve their operational efficiency and security so they can focus on growing their businesses.
###
About Keystone Bank
Keystone Bank was launched in 2018 with a maverick and entrepreneurial approach to community banking that truly puts the customer first. Based in Bee Cave with branches in downtown Austin and Ballinger. Our services include private banking, commercial and residential real estate, and small business lending. We're more than just a bank – we're great listeners, problem solvers and, most importantly, community members who are dedicated to bringing a personal touch to the banking relationship. For more information, please visit https://www.keystone.bank.