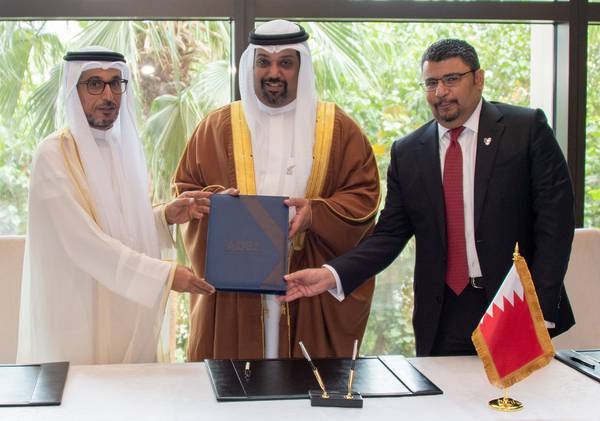 Loan Agreements Signed for Bahrain Water Supply Network Project
Two loan agreements were signed for the construction of the Bahrain water supply network project. The loan agreements were signed by Abu Dhabi Fund for Development (ADFD) and the Abu Dhabi Export Office (ADEX).
ADFD is a United Arab Emirates-based funding agency primarily engaged in supporting projects that contribute to socio-economic growth in underdeveloped and developing countries. ADEX, on the other hand, was created by ADFD to provide buyer credit facilities in the form of loans and guarantees to stimulate and open new markets for UAE exports.
Look for construction leads
The deals are said to be worth around $92 million, or 338 million dirhams. The ADFD will commit to a loan of 150.6 million Dh while the Adex will provide 187.32 million Dh.
The expectations for the
Bahrain Water Supply Network Project
Led by the Bahrain Electricity and Water Authority, the project is part of Bahrain's water strategy for 2030. It aims to increase the water transmission network of the station of Al Dour. In fact, they are aiming to increase capacity in its second phase to 50 million gallons. This will then ensure that the reserves are equivalent to at least three days of consumption needs of the inhabitants.
Adex Chairman, Mr. Al Suwaidi commented on the Bahrain Water Supply Network Project. He noted that the two loan agreements will enable the country to build high quality infrastructure. Thus, these facilities, he continued, will help maintain the sustainability of water resources. In addition, the project will improve the efficiency of water supply networks.
Meanwhile, Mohamed Al Suwaidi, the Director General of ADFD also spoke about the project. He said that they primarily aim to achieve water security as well as sustainability goals.
If you have any remark or more information about this article, please let us know in the comments section below.