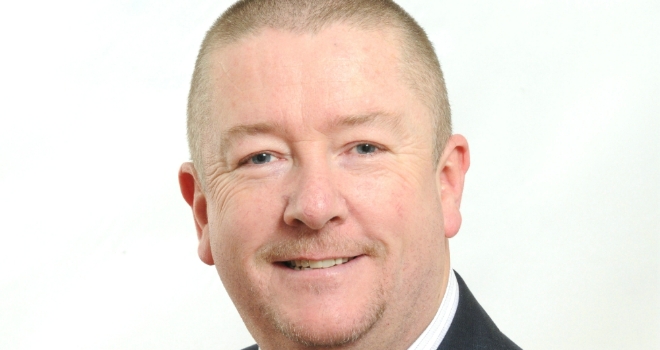 What does 2022 hold for the seniors' loan market?
"Our push towards a £6/8/10 billion lending market is already making great strides and I have no doubt that 2022 will be a tremendous stepping stone to a fantastic future for this lending space"
When you're as active as we are in an area like end-of-life lending, I think there's a certain expectation that you're willing to put your head above the parapet and give a vision of what the future might bring. After all, we clearly believe in this industry and why shouldn't we have faith in what is likely to happen?
So below, I'm going to take that "challenge" and outline what I expect we'll achieve through the year and beyond in some key areas.
Request
The first big question is: do we really have a "demand" for end-of-life loan products? I've said this many times, but no one wakes up in the morning thinking, "I'm going to buy myself an equity product today or a RIO…"
What they wake up with is a need, a problem to be solved, an ambition, a demand, and the best way for them to meet all of the above may be to lend later in life and access equity in their homes.
In this regard, the "demand" is only going in one direction, fueled by the demographics of this country, an aging population with more responsibilities, which has access to an asset which is likely to have increased in value since its last purchase, and which they can exploit for all sorts of reasons.
In a very real sense, the pandemic could have simply added to this "demand". I suspect this has focused minds on mortality, on what we might particularly want to do later in life, who we might want to help now rather than through a legacy, and what might be achieved if we could free the money in our homes.
We know the product is loved by customers who sign up for it, and the apprehension about access to equity via equity release or RIOs or consumer products fades with each month, and certainly with each client who receives the right advice. End-of-life loan products are changing people's lives, and because of this, they will continue to change the lives of many more people in the future.
Some products
Advisors have an increasing number of products to choose from, with established providers/lenders pushing the boundaries in terms of innovation and affordability. As I write, I believe there are over 700 products available in this space, and I'm confident there will be more.
There is a magnetic effect with this sector at the moment and new lenders are going to make their presence known. Additionally, we have a much larger rebroker market than ever before, and this will have a major influence on product choice and new entrants.
Pricing
Product choice and pricing are intertwined, and while the industry currently enjoys very competitive pricing, I think the overall trend for 2022 should be a very slight increase. Of course, among these Advisors will be able to find individual products/pricing as competitive as anything available in the last 12 months. But overall I feel a slight increase.
That said, while some of the major vendors might be able to price more competitively than others, that means those who can't pull the thinnest margins out of a product offering will have to think about competing in a different way. So, we're likely to see more innovation to secure the business and, in fact, more focus on service delivery, speed, criteria, and the use of technology to achieve this.
Technology
Here again, we will probably see considerable advances. In 2022, we will have the first complete online, start-to-finish supplier application process, and this will act as a catalyst for others to up their game and reach the same level.
Everything will be seamless, from fact finding, sourcing, KFI, application, valuation/advocate, you know the score, and it will be at the adviser's fingertips, bringing a tremendous efficiency in your interaction with the customer and all other stakeholders. Greater technological efficiency means more business can be written in a shorter amount of time, and the value and benefits of this will be apparent to all.
All in all, then, I look forward to the rest of the year – and what it may offer our industry – with great anticipation and confidence. Our push towards a £6/8/10 billion lending market is already making great strides and I have no doubt that 2022 will be a tremendous stepping stone to a fantastic future for this lending space and the clients who rely on advisors to deliver what they need.