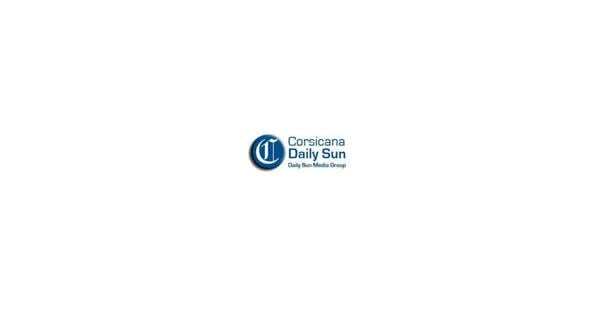 What is a Mortgage Lender? | News
When you're in the market to buy a home, chances are you'll need to finance your purchase with a mortgage. From start to finish, you'll likely talk to many people before you finally close on your new home. Find out what a mortgage lender is and what role they play in your home buying process below.
A financial advisor could help you determine which financing options benefit you the most and how to leverage mortgage debt to your advantage. Find a qualified advisor today.
What is a Mortgage Lender?
A mortgage lender is a financial institution or bank that provides and guarantees home loans to borrowers. Lenders set the terms, interest rate and timing of your mortgage loan, assessing your loan application against your ability to repay the loan.
When shopping for different mortgage products, you'll likely come across various banks and institutions that all offer different terms and rates. You can compare them individually, online or in person, or you can speak with a mortgage broker.
A mortgage broker is not a mortgage lender. A licensed mortgage broker is more of an intermediary between you and potential lenders. Mortgage brokers can collect your mortgage application and advise you on how to improve your creditworthiness, and since they often work for independent mortgage companies, they are able to shop around and find the best mortgage deal and the best possible conditions for your situation. Brokers are paid on commission, usually in addition to the mortgage lender's fee you'll pay for your home loan.
Different types of mortgage lenders
Just as there are different types of mortgages, there are several types of mortgage lenders. The best lenders offer a variety of interest rates and incentives so a mortgage deal can be tailored to your personal situation.
Banks: Banks often offer mortgage services as part of their lending product offerings. Applying for a mortgage through your bank can allow you to take advantage of benefits and discounts reserved for bank account holders. On the other hand, you may pay a higher interest rate and wait longer for processing due to bank fees and high volume of applications.
Credit Unions: Credit unions offer some of the lowest interest rates available, but mortgages from credit unions are often in high demand and in limited supply. Many borrowers may not meet the requirements to join a credit union, so it can be a little tricky to get a mortgage from these lenders.
Non-bank lenders: Mortgage companies that are not banks or credit unions are considered non-bank lenders. Online mortgage companies and money lenders fall into this category, but since they are online-only or even all-cash, they can offer very competitive rates and terms.
It is important to note that there are many approved mortgage lenders, but you should seriously consider the reputation and stability of the company before applying for a loan from them. Some lenders provide mortgages directly to consumers, originating their own loans, and others do not, instead working with other lenders to fund mortgages behind the scenes. Sometimes you will apply for a mortgage with one lender and then pay off your mortgage to another company, the mortgage agent. You should always ask your potential lender what help they provide and whether they will service your loan after closing.
Conclusion
A mortgage lender is a bank or financial institution that issues and underwrites mortgages for borrowers. You'll likely compare many different lenders in your search for the best home loan, online and in person.
Consider speaking to a mortgage broker for advice on improving your credit and to compare mortgage options available to you. You can also talk to a financial expert to find out how to leverage your home purchase to its greatest tax advantage.
Mortgage advice
Not sure which mortgage options are the right choice for your long-term financial goals? Consider speaking with a qualified financial adviser. SmartAsset's free tool connects you with up to three financial advisors who serve your area, and you can interview your matching advisors for free to decide which one is right for you. If you're ready to find an advisor who can help you achieve your financial goals, start now.
Use SmartAsset's free mortgage calculator to get a good estimate of how much home you can afford.
Mortgage rates are more volatile than they have been in a long time. Check out SmartAsset's mortgage rate chart to get a better idea of ​​what the market looks like right now.
Photo credit: ©iStock.com/utah778, ©iStock.com/Courtney Hale, ©iStock.com/fizkes
The post What is a Mortgage Lender? appeared first on SmartAsset Blog.
For additional copyright information, see the distributor of this article, SmartAsset.